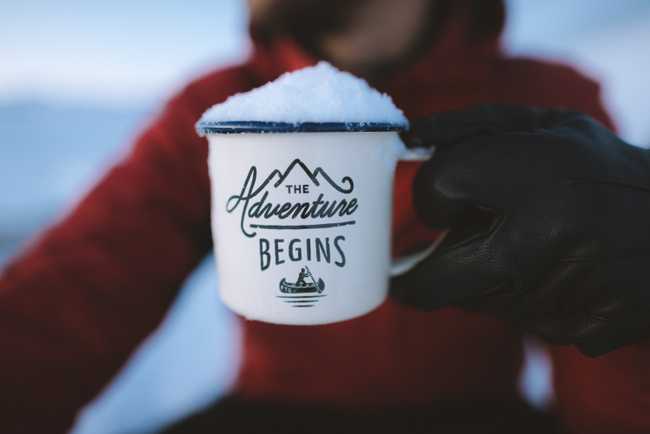 Most product managers wouldn't argue the importance of a product development roadmap. But, you may feel like sharing one with your customers will pressure you to get features out on a shorter deadline. Or, it may seem like you won't be able to surpass their expectations if there are no surprises about what's coming.
But there are tremendous benefits to public product roadmaps. Below are four ways that sharing what's happening with your product can transform your business.
1. A Journey Together
The power of product roadmaps is in making your customers feel like they're an essential part of the process. You may have people who were with you since the very beginning, and they think they are every much a part of the company's journey as you are. So, let them be a part of the adventure too.
If your product or service is solving the right problems, your customers will be excited about new features and seeing your company grow. You can count on them riding through the ups and downs of your project, from requested feature all the way to complete.
2. Create Loyal Fans
Product roadmaps give people something to be excited about by letting the anticipation build while they wait for planned features to come to life. By the time the project is finally complete, their excitement can hardly be contained because it's something they've been looking forward to for so long.
This emotional connection with your service's vision and what it offers is what loyal fans are made of.
It's like being young and finally getting to open up the presents underneath the Christmas tree. They taunted you for days, and you could hardly resist the temptation to take a peek—and maybe you did!
By the time it was Christmas, just the thrill of finally tearing open the gift was enough to make you almost pee in your pants. Even if the present wasn't that great, your appreciation for it was probably 1,000 times stronger than if you had been handed it at the last moment.
Your fanbase can experience the same thrill come launch day—if you let them take sneak peeks.
3. Remain Visible
Advertisements, social media, emails, texts, television; you name it, there's someone or something trying to grab your audience's attention. Unless you reconnect with them frequently, you'll fade from the customer's mind. When you do, they are less likely to buy again from you.
Announcements keep you at the forefront of your target audiences' thoughts. With Suggested's platform, anyone who has commented or voted on a ticket receives an email letting them know when a feature changes status. This helps keep your name in front of them for topics you already know they're interested in.
4. Reduce Workload And Save Money
Without a product roadmap, customers have no way of knowing what's happening in the company. And that means they will be reaching out to ask. If your company values an excellent customer service experience, your team may find itself responding to the same kinds of emails over and over. When time is money, the last thing you want is to answer 564 emails about the same glitch.
Suggested's product roadmap lets your team work on priorities while still giving your customers the answers they want. Anytime they'd like, they can see or vote on reported bugs, newly planned features, and projects in progress.
Knowing they'll be kept in the loop with status changes also eliminates the anxiety of potentially missing the launch of their favourite feature.
Bottom Line
Public product development roadmaps have numerous benefits to your customers, which can lead to more sales. Visibility and transparency emit a positive brand image that creates loyal followers and transforms your company's earnings.
(Feature image via Pexels)
Suggested
is lightweight tool for collecting, and managing feature requests from your customers to build products that your users actually want. Designed for product managers
💖